iQutech CZ
SUSTAINABLE BUSINESS SOLUTIONS
Manufacturing Support
We provide engineering support for you in your customers manufacturing facility. We provide root cause analysis. We look for solutions and we ensure that your liability is minimised.
RMA Management
We provide reverse logistics for your field, customer, and manufacturing fallout. Repair, Refurbishment, Testing, Verification and triage are services we provide across Europe.
Quality Escapes
In the event you have a factory escape, we provide onsite and offsite screening of the affected batch, allowing good stock back into your supply chain quickly and we provide live cloud based reporting.
At iQuTech, we pride ourselves on our customer relationships and we maintain these relationships so we know and work to meet the expectations of our Customers.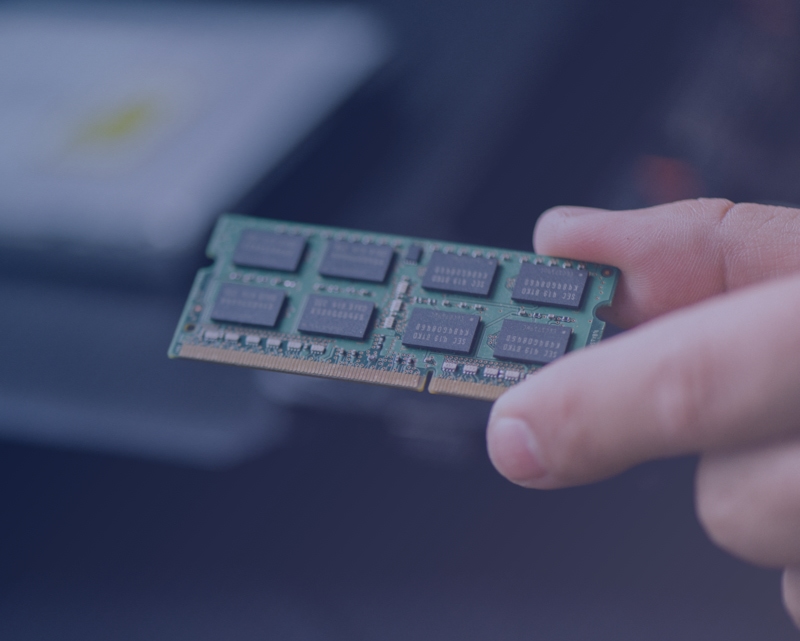 Data Analytics
At iQuTech, the most important output from our activities is Data. We understand time is always against us and so data and the analytics that we can product is key to the success of the project.
Flexibility
At iQuTech, we understand the need to react as quickly as possible and all requirements may not be available at the start of the project.
Engagement
At iQuTech, we understand our role in each and every project. We understand that today's requirement may not be tomorrow's requirement and so we engage with all the stakeholder to ensure the best result for our customers.
Listening
What separates iQuTech from its competitors is our experience and our ability to understand the needs of our customers. We listen, then we listen and when you finish talking then we understand.
We Created Fully Connected Systems So You Can Focus On Your Business
iQuTech customers can access their data at all times via our Customer Portal. Once inside the portal, customise reports can be created and in most cases these reports can be outputted automatically to several emails addresses.
Get Started
Three Spheres. One Mission.
We understand the importance of approaching each project as a team. We want a win – win situation for sustainable success. The team, collaboration, and partnership are each integral to the success of the project and to the success of all involved.
Our Quality Statement
What We Are Saying
Our Role as Leaders
It is the role of our leaders, to gather the requirements of our customers and maintain strong relationships so requirements & performance are maintained (Relationship Management).
Once these requirements have been gathered and understood, then with the help of the interested parties devise a Plan to achieve these requirements.
They must then communicate simple clear goals to the management team and in turn to the employees.
The plan should then be implemented, monitored and adjusted when required. (PDCA)
Plan – Gather Customer requirements. Plan how to achieve these requirements.
Do – Provide clear goals for each employee of the company. Implement the plan.
Check – Monitor the goals and see if they require change if the customer requirements are not being met.
Act – Adjust the plan where required.
Our Role as Employees
Each Employee contributes to our Quality Policy, when they implement the Work Instruction, the SOP and all the training received efficiently.
In the event, they do not understand what they should be doing, or if they find something that does not look right or has not been seen in the past, then they should call their manager.
Implementation – Follow the instructions and follow the training
Understanding – Know your Job, if not, Ask.
Efficiency – Good numbers with good quality.
Technology's Role
Technology plays a key part in the success of the company. Our tracking system, Blocworx, gathers critical data (evidence) that we use to improve our processes and people on a continuous basis.
The system is used to guide our employees as to the correct flow of our products as per our customer requirements in the most efficient manner possible.
We also use technology to manage our communications, our records, our training and our performance. Finally, we use technology to manage our statutory & legal requirements.
Operation address
iQuTech c/o JUSDA Europe s.r.o.
Holandská 36
530 02 Pardubice
Czech Republic
Company address
iQutech CZ s.r.o.
Mezi Mosty 1846
530 03 Pardubice
Czech Republic

IČ (Reg.no): 03210006
DIČ (VAT): CZ03210006
Call Us
(420) 464 144 144
(420) 776 818149